Ken Bruce (born February 2, 1951) is an Scottish broadcaster who is best known for organizing his mid -long -standing environment from 1986 to 1990 on BBC Radio 2, then again since 1992, he will leave the BBC Radio 2 in March 2023 after more than 40 years and in April, join the Greatest Hits radio with a midday program.
Ken Bruce Youth and career
Bruce was born and grew up in Glasgow. He frequented the Grammar School of Hutchesons's Boys in Glasgow before being formed as an auditor. Bruce's first work was to wash the cars. He started his radio career in the hospital radio service in Glasgow. 
Bruce has become the Annager staff for BBC Radio 4 Scotland. After the launch of BBC Radio Scotland in November 1978, he became one of the original presenters of Nightbeat alongside Iain Purdon. Charles Nove then joined the presenting rotation. He also hosted a show on Saturday mornings.
In 1980 he took over the morning show, then presented a daily afternoon entertainment show in 1983.[4] In the late 1980s he presented his morning show on the BBC World Service.
Notable events
While Bruce was on vacation in August 2007, he was briefly replaced by Davina McCall. This resulted in more than 150 listener complaints.
During his April 21, 2008 show, theater producer Bill Kenwright told Bruce that Elvis Presley once visited London in 1958 and was accompanied on a tour of the city by Tommy Steele. It was believed that Presley had never visited England and the claim caused much controversy.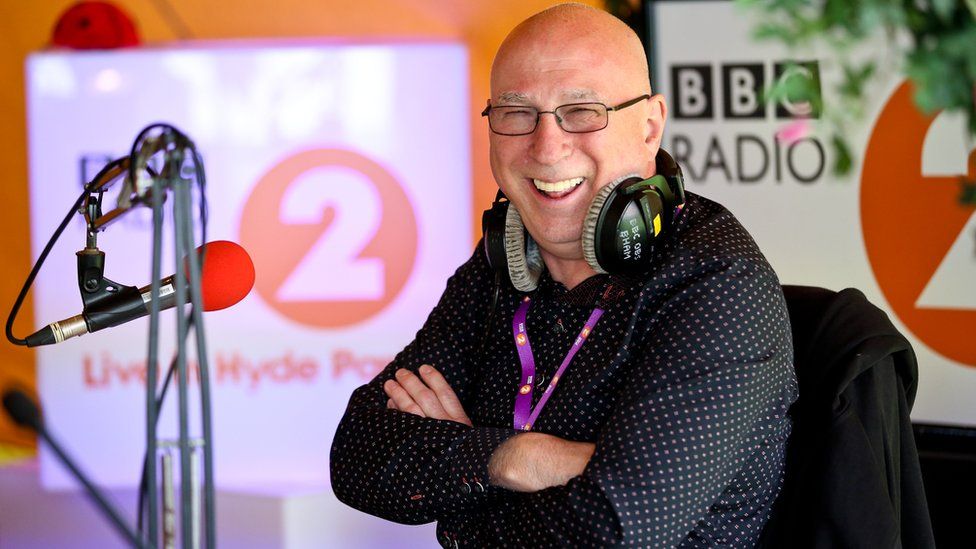 In December 2008, a crew of listener fishermen accidentally took the show to every vessel and Coast Guard station for miles around. The ship could not be contacted, so a request was made to Bruce, who duly said, "If you are on a ship near the rocks, please take me out."
Shortly thereafter, while duetting with Steve Wright's (aka Mitch Benn) "Ask Elvis," Bruce recorded a version of the Andy Stewart song "Donald Where's Your Troosers?" for the Bandage CD to raise money for children in need. This was released as a download.
Private life and Wife
Bruce has four sons and two daughters. His youngest son was born in February 2008. He lives near Thame, Oxfordshire with his third wife Kerith. One of his sons has autism and Bruce is an active campaigner for autism charities.
Bruce's autobiography was published on September 4, 2009, titled The Tracks of My Years: The Autobiography.
In September 2018, Bruce became boss of Stoke Mandeville Hospital Radio, replacing the former mayor of Aylesbury and longtime boss and station co-founder Freda Roberts. Bruce said, "Hospital Radio continues to thrive and I'm thrilled to take on the role of patron."
Read Also: Melissa Rauch Biography, career, personal life and more