The "Rare Beauty " founder is known for her very long on-and-off relationship with Justin Bieber, which finally ended when he got married to the American supermodel Hailey Bieber in September of the year 2018. Since then her fans are curious about who she is relations, and recently they saw Selena getting married. However, is she tying the knot?
Is Selena Gomez Getting Married?
Selena Gomez made for one breathtaking bride, however, it was not for her official wedding, instead, it was for a show scene. She appeared on the sets of her popular web series called "Only Murders in the Building" while wearing a stunning white bridal gown. The actress was captured on camera rushing out of the Arconia building and boarding a cab with her co-stars Martin Short and Steve Martin while wearing a lovely lace gown with a floral veil.
The trio has been quite busy filming the third season of the show, which also features Meryl Streep.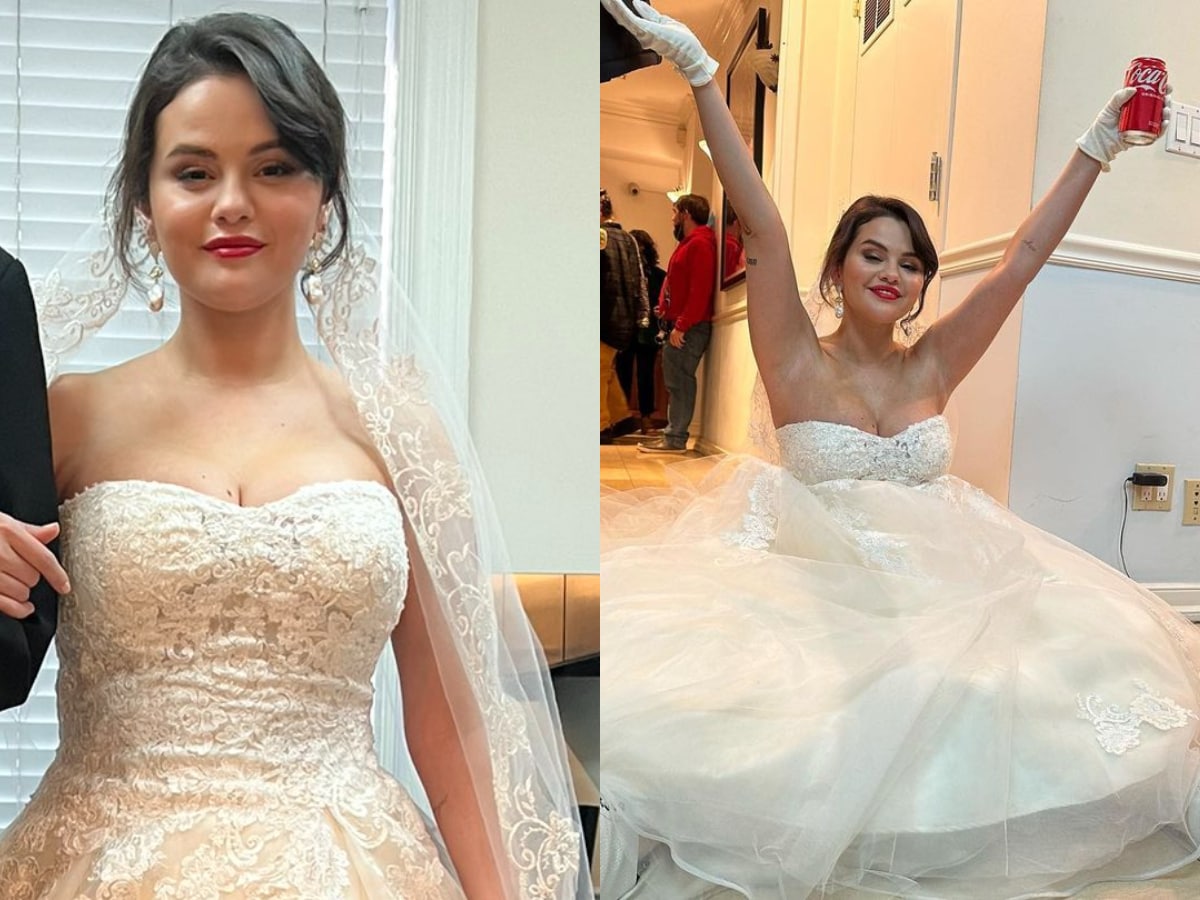 Selena wrote a caption after she shared some behind-the-scenes images on her Instagram post that it was just another typical workday for her while tagging the show's official page. The third season of "Only Murders in the Building" is currently under production, and it's release date is not yet known.
How Gomez's Fans Reacted to the Images?
Everyone gasped when Selena was spotted by paparazzi on her show's set on Tuesday wandering around in the bridal gown. Her "Only Murders in the Building" co-star Steve Martin uploaded a photo on Twitter with the on-screen bride, which was enough to pique interest and in his caption, he alluded to a wedding in the series.
Fans went crazy over the actress's on-set images and videos, gushing over how stunning the "Lose you to love me" singer looked as a bride. One reader said that whoever gets to marry Selena Gomez will be the luckiest person alive. Whereas another comment added that they were eagerly anticipating Selena Gomez's wedding day and couldn't wait to see her having a princess-like appearance. Another tweet stated that nothing could have prepared them to see Selena Gomez in a wedding dress and that she looks amazing.
Another person said, they knew although it was not true, but there's a part of them that wants to think that the real Selena Gomez got married out of nowhere and that she just got escorted down the aisle.
The actress joined Martin to replicate his "Father of the Bride" scene while they were having fun behind the sets. The actor posted a picture of himself in a tux and Gomez in her gown on his Twitter account.
Read Also: Sofia Coppola Teen Daughter's Hilarious Tiktok Video Goes Viral