Gerard Butler said that he sent Hilary Swank to the hospital by mistake while they were filming PS I Love You.
The famous romantic comedy came out in 2007, and the couple played opposite each other in it.
During an appearance on The Drew Barrymore Show, the action hero talked about the movie and said that behind the scenes, it wasn't nearly as romantic as it seemed.
Also: "I almost took out her eye": While making "PS, I Love You," Gerard Butler sent Hilary Swank to the hospital.
The 53-year-old laughed and said, "She's so cool and so good at work that I almost killed her." "The scene where I dance while wearing braces took a whole day and a half to film, and I had to dance like an idiot while wearing the braces.
"At one point, the crocodile clip got stuck on the TV. I crawled up to her, and she was right in front of me, laughing so hard she was crying.
"The cameramen wore these plastic faces to protect themselves from that [crocodile clip]—it was so dangerous."
Gerard Butler talked about the awkward thing that happened to him on PS I Love You (Image: Getty)
He went on to describe the moment when everything went horribly wrong: "I had to ping it, and it went past my face. This time, when I try to crawl to bed, it doesn't work.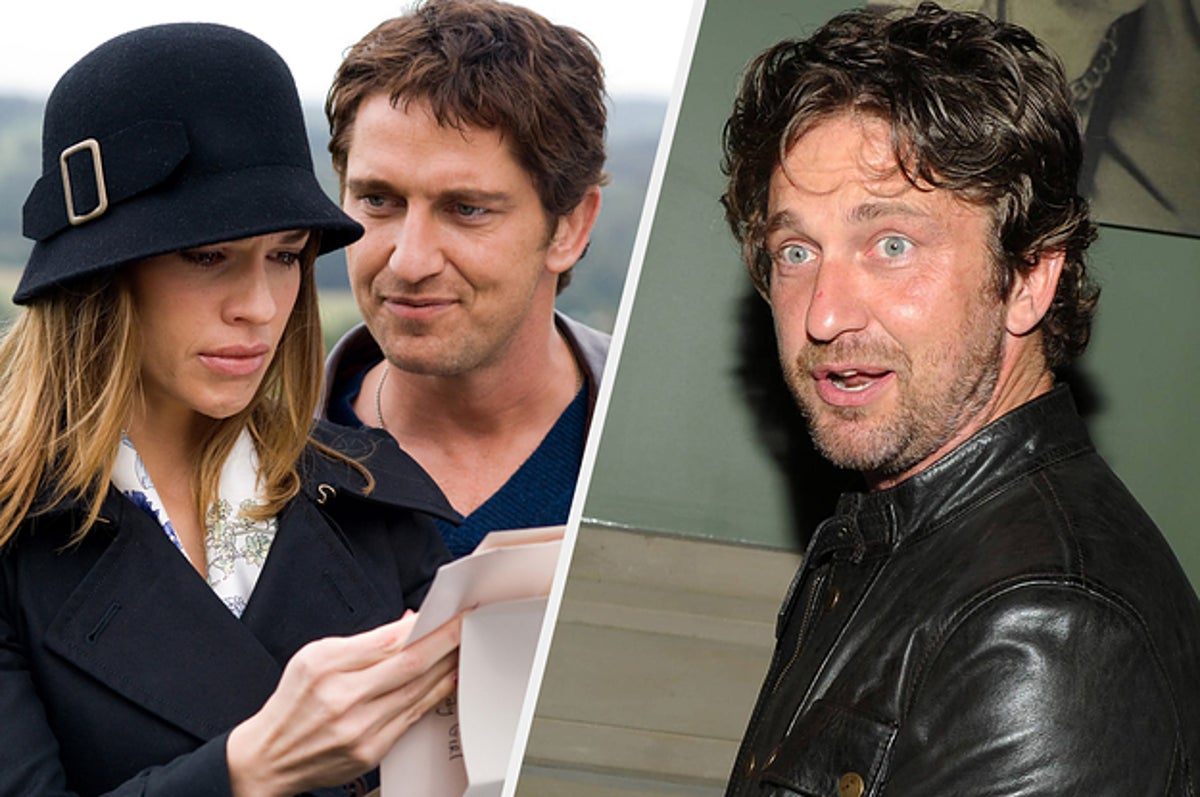 "It comes off, flies over my head, hits her in the head, and cuts her head. I opened them up.
"You should take her to the hospital. Imagine a studio where everyone leaves in three seconds and I'm left sitting there in my underwear, boots, and socks.
"I just broke down in tears and said, 'I just scared Hilary Swank!'" I almost tore out her eye and made a fool of myself for two days, so I have to show it. She goes to the emergency room. No one is on the set."
"Talk about feeling like a fraud!" This hurts a lot!
In a conversation with Metro.co.uk, Before the movie came out, people started talking about what went wrong on set.
The actor who played 300 said that there was one violent scene that made it into the final movie.
In his new movie, Gerard gets hurt in a horrible way (Image: Lionsgate)
"I had to pull this stupid move. He told us, "Basically, I'm walking along the plane while it's shaking. When the plane stops shaking, I go to the back of the plane to check on the passengers."
"There's a spot I'm supposed to hit, but I just have to keep walking. When the plane shakes, I have to act like I'm being thrown. It's like, "Bang your head on the overhead bins and the side of the plane." You just have to hit this small piece here, but you can't look because you can't make it obvious."
"I go with, and I didn't get it right the first time I tried. So I say, "Okay, I'll just do this" on the second. I keep going, fly up, and basically hit the thing with my head. I didn't hit the soft part, though, and my head split open.
Read Also: How did the Memphis volleyball coach, Carrie Yerty die?