On Monday, prosecutors filed a request asking for a sentence of thirteen years in prison for a former head of the Hells Angels in Europe. This individual is accused of leading a chapter of the motorcycle club that is associated with organised crime on the island of Mallorca in Spain.
Frank Hanebuth, a citizen of Germany, appeared in court together with 49 suspected collaborators from from a variety of nations. At least 34 of the alleged collaborators agreed to a plea agreement that would allow them to pay fines rather than serve jail time. Hanebuth didn't seek a bargain.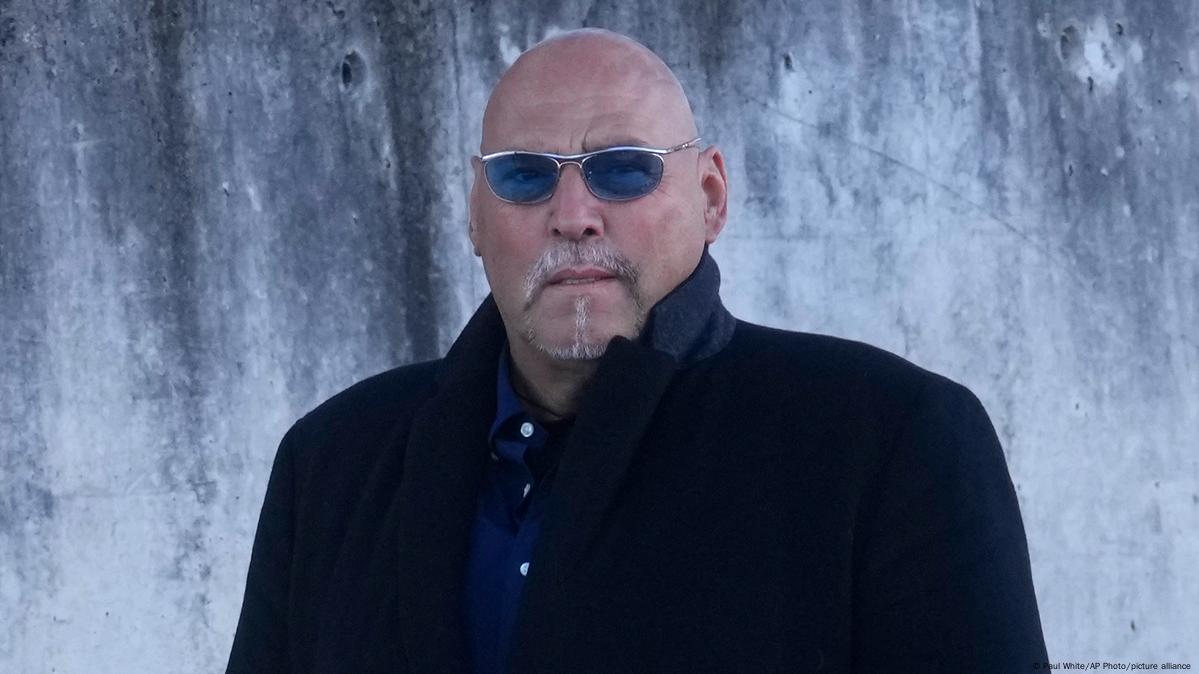 Because several of the defendants were of German, Greek, or British descent, they required the assistance of an interpreter in order to comprehend what was going on throughout the proceedings, which were carried out in Spanish. A video conference was made from Germany to include three of the accused participants.
Prosecutors in Spain have accused Hanebuth of being a member of a criminal organisation, of engaging in illicit activity involving money, and of illegally possessing guns. In addition to this, they are requesting that the court presiding over the case penalise him $4.5 million (or 4.2 million euros) on the charge of money laundering.
Other defendants have been charged with belonging to a criminal organisation in addition to running a prostitution ring and dealing drugs, and they risk a maximum sentence of 38 years in prison if found guilty of all of these charges.
According to the criminal accusation, Hanebuth served as the commander of the Hells Angels organisation in Mallorca throughout the years 2009 to 2013, during which time the organisation engaged in illicit operations. According to the prosecution, Hanebuth appointed members who went on to commit crimes like as extortion, pimping, procuring illicit guns, and robbery in prominent tourist areas after being given those responsibilities.
According to the prosecution, they also moved into real estate on the island of Mallorca and the neighbouring island of Ibiza. One of Hanebuth's co-defendants was given a ticket for driving a Bentley at 125 miles per hour (200 kilometres per hour) in a zone that was posted for 75 miles per hour (120 kilometres per hour). the accused did not restrict themselves to riding Harley-Davidsons.
According to the indictment, the Hells Angels in Europe are thought to have selected Mallorca for their criminal activities due to the high number of foreign inhabitants on the island as well as the prevalence of other money laundering and drug trafficking schemes on the island.
According to the indictment, the Mallorca branch of the gang had a large international presence, with recruits coming from as far away as the Dominican Republic and Morocco respectively.
Paul Witworth, a British colleague of Hanebuth's who authorities allege maintained contacts with the Adams Family, a prominent U.K. gang also known as The Clerkenwell Crime Syndicate, was one of the defendants who agreed to take a plea deal. Witworth was one of the defendants who accepted the arrangement.
According to the authorities, Hanebuth also maintained contact with his German headquarters in Hannover.
It is anticipated that the experiment would go on for a few weeks.
Read Also: Germany: 5 people are accused of treason in a possible terror plot