Who was Tatjana Patitz? How Did She Die?
Tatjana Patitz, one of the first supermodels, has passed away. She ruled the 1980s and 1990s with her intense gaze and chic fashion. The 56-year-old supermodel was of German descent. According to a family member, Patitz passed away due to metastatic breast cancer, according to Vogue. She was permanently residing in California at the time of her passing.
Her son Jonah Patitz, who is 19 years old, is still alive. The supermodel gained notoriety in 1990 when she appeared in George Michael's Freedom! '90 music video. Patitz gained notoriety during that time period and later rose to prominence as one of the most well-known supermodels of the 1990s.
She was raised in Hamburg before moving to Skanör in South Sweden with her family. Tatjana Patitz competed in a Stockholm Elite Model Contest in 1983 when she was 17. She finished third overall in the nation. She was given a trip to Paris and a temporary job as a result. But Patitz did not start working until a year later, when she met German photographer Peter Lindbergh.
He photographed Patitz in 1988 for the iconic photograph White Shirts: Six Supermodels, Malibu, which has earned him the reputation of being her fairy godfather. In January 1990, he also got her a spot on the supermodel cover of British Vogue. It was through this that Patitz was able to appear in George Michael's Freedom '90 music video.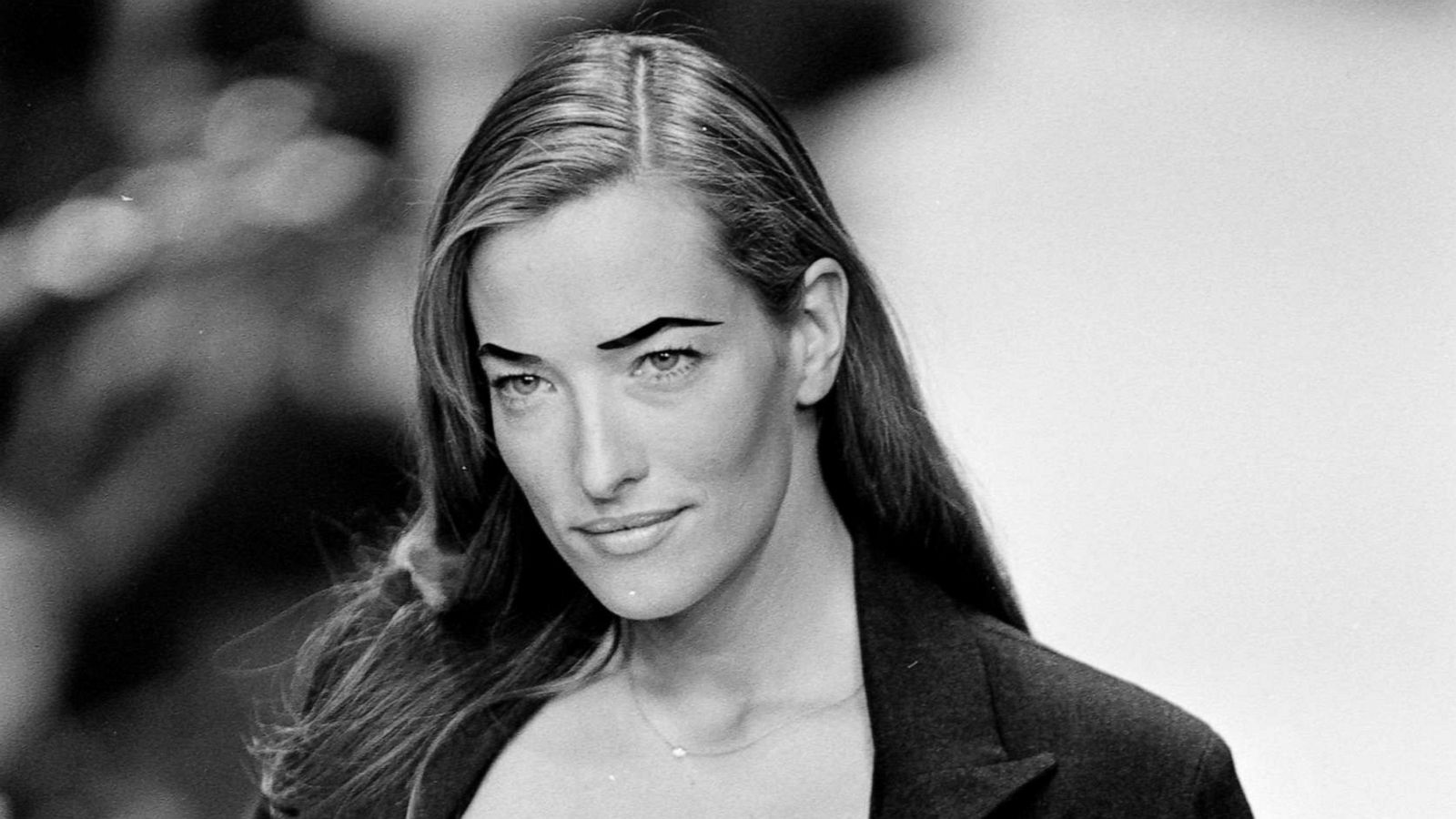 It was well known that Tatjana Patitz stood out from the other original supermodels. She was reputed to have a certain air of mystery about her. She had established a reputation in the fashion industry with her intense gaze, and she not only appeared more mature than her fellow supermodels. Even where she chose to live was noticeably different. Patitz selected California as her home, unlike most supermodels who opted for New York or Paris. The supermodel, who enjoys animals, picked the location nearer to them.
Tatjana Patitz has reportedly graced more than 130 magazine covers throughout the course of her career. Some of her most recognizable appearances were on the 1992 100th anniversary cover of Vogue and the 2016 Italian Vogue cover.
Tatjana Patitz's marriage, kids, and family
Tatjana Patitz was born on May 25, 1966, in Hamburg, Germany, to an Estonian mother and a German father. Her alleged upbringing was in Skanor, Sweden. Her mother was a dancer who appeared at Paris' illustrious Le Lido, and her father was a travel writer.
After getting married to Jason Jackson in 2003, Patitz not only built a successful modeling career but also a family of her own. Jonah, the couple's son, was born in 2004, but their nearly six-year marriage ended in 2009.
Despite the fact that the reason for Patitz and Jackson's split was never disclosed to the public, the former supermodel never lost touch with her son. In a 2019 interview with Mercedes-AMG's 63Magazine, Patitz referred to Jonah as her "source of happiness.".
"The joy in my life comes from my son. My friends, my animals, and the natural world make me feel balanced and content and connected. I want to unleash a compassionate soul on the world. ".
Read Also: Charles Johnson Died, a retired NFL player, passed away in July, and a new medical report reveals his REAL cause of death